VOLTRIX

e-bikes

Experience the World with a difference.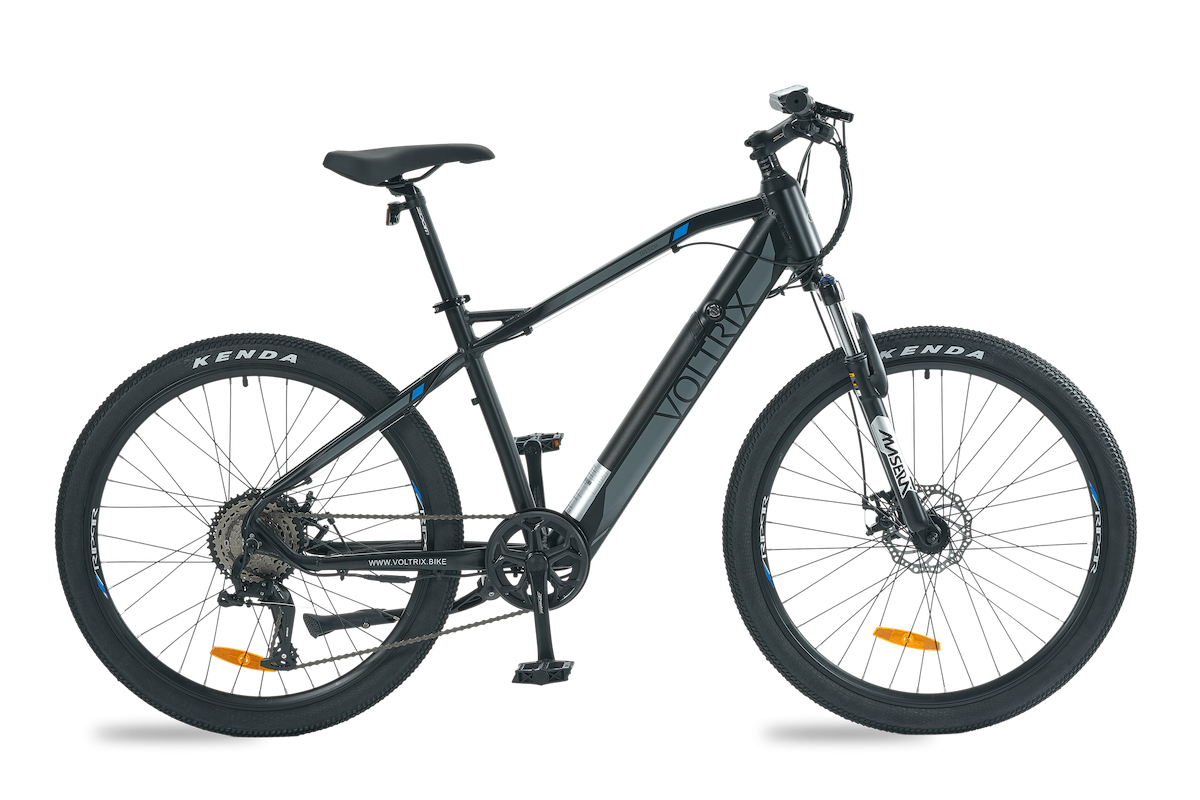 It's not just an e-bike.
It's Different.
With worlds of advanced technology and progressive design, we commit towards making your journeys
comfortable, convenient, and reliable.
Intelligent
With ANTARES - Real Time OS on Voltrix e-bikes, you get power to choose between performance and range with user stats, bike info and diagnostic data
Comfort
Slightly larger frame geometry with longer reach and stack optimised for adults and wider handlebar suited for daily use
Convenience
Removable battery for convenient charging, quick release wheels and lighter in weight for ease of portability and smooth cruising
Reliable
Performance MTB components compatible with International standards and norms all around the world and built in safety system
Featured Articles
Voltrix Tresor is a focused, purpose built e-bike that can be equally appealing to enthusiasts and first-time buyers looking for a good entry into the world of cycling..
Tresor provides a range of 80 km per charge and it uses electricity of around 0.5 kWh (units) which costs around ₹3 – in comparison, two-wheelers give ~40km per litre (₹100). In Tresor, cost per km is ₹0.04 (4 paise) while petrol two-wheeler same would be ₹2.50 (62 times more)..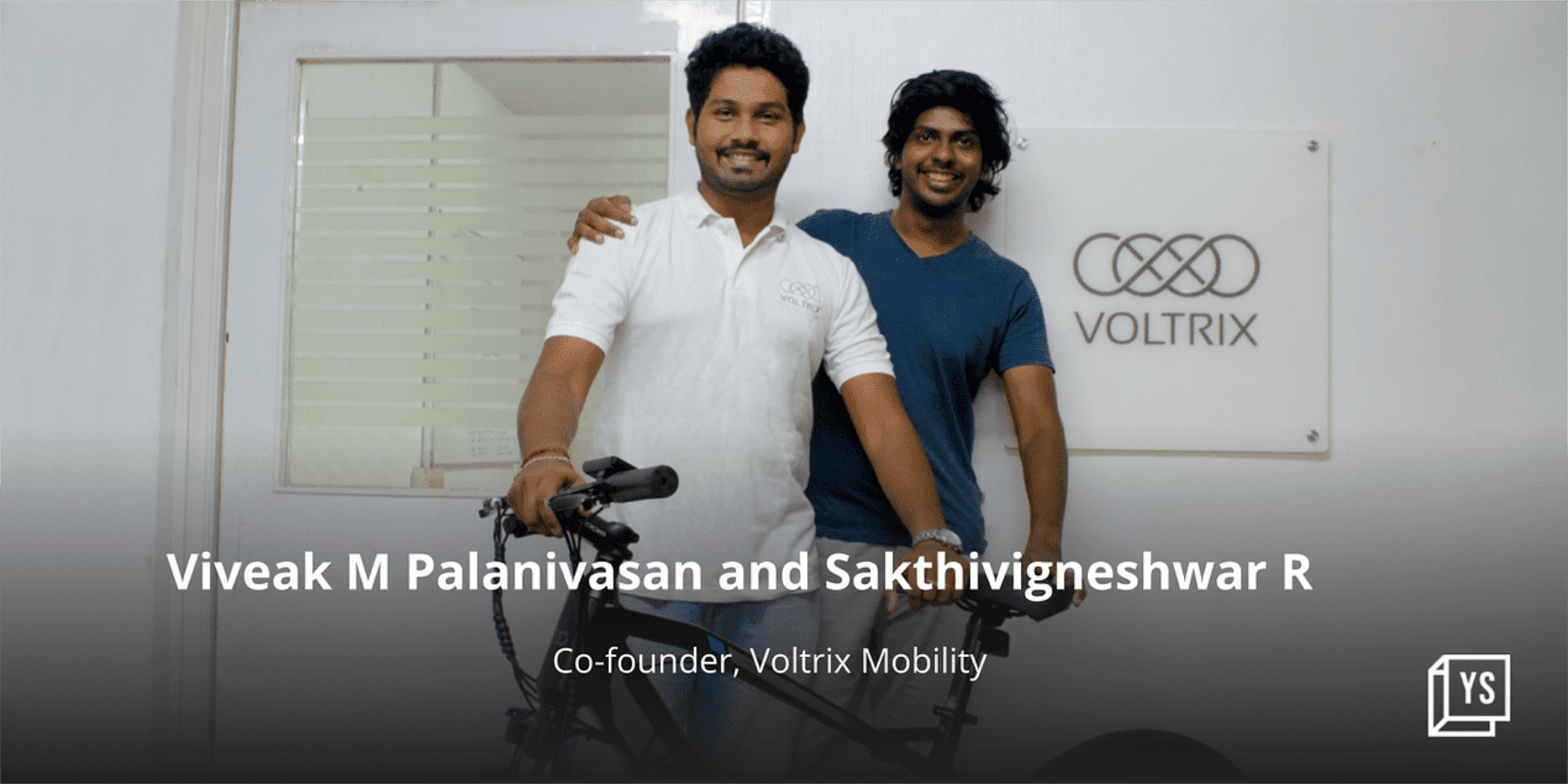 Focused more on our Bike Operating System that will bring all the electronics together ensuring that consumers are having a better user experience and reliability..
Also featured in
Hear what our Riders has to say..
"This cycle is one of the best it has good features and good safety measures. I will suggest to buy this cycle.."

- Mr.Hardhik

"The Pedal Assist makes the ride more easier and convenient, Gives an ultimate riding pleasure. At this time compared to bikes which run in petrol and other E-Bikes, it only costs Rs.3/- for 70 kms.."

- Mr.Jeeva

"The pedal assist system is very good. I paid by emi and they delivered e-bike to my home next day itself. Tresor is very premium with strong build and gives a consistent range of 70km per charge.."

- Mr.Deepak

"These people have nailed the design. The e-bike has removable battery which is highly helpful for me as I live in a high rise. Gives a range of about 70km on pedal assist and 55km on throttle.."

- Mr.Vigneshwar

"A very fun and interesting cycle. The e-cycle is one the best and the features are very interesting. The service person was really nice, do try these awesome cycle.."

- Mr.Chirag Nahar

"Since this is a electric cycle, even starters and elders who want some physical exercise can start with Tresor which provide electric assistance.."

- Mr.Vignesh

"Enjoying cycling effortlessly. Purchased in Adyar. E-Cycle is a Excellent product of Voltrix .."

- Mr.Athiaman Nallathambi